Verboticism: Searchpartycle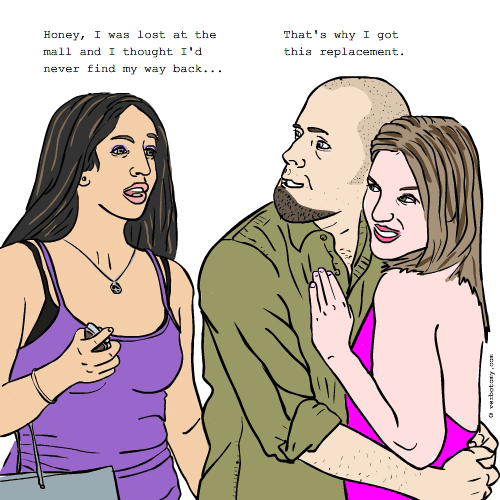 DEFINITION: v., To find a lost item immediately after purchasing a replacement. n., An item which is lost and cannot not be found unless a replacement is purchased.
Searchpartycle
Pronunciation: surch part eee kel
Sentence: Perdita looked high and low for it. Again. How could a tv remote control disappear into the vapours. Here we go again, ripping the couch apart to look for it, but this time without luck. All her guests were arriving for the Olympics party she had organized and so she deputized them to help in the hunt. The show was starting shortly, so she had to make a quick run (her own personal best record speed to Walmart) for a replacement. Sure enough, she arrived with the searchpartycle just as someone found it in the giant bowl of popcorn. Oh well, if she lost it again, she now had a replacement, as long as she didn't forget where she put that. No wonder they called it a remote control...it was never near her when she wanted it!
Etymology: Search Party (a party of people to search for someone/something) & Particle (a tiny piece of anything)
Points: 506