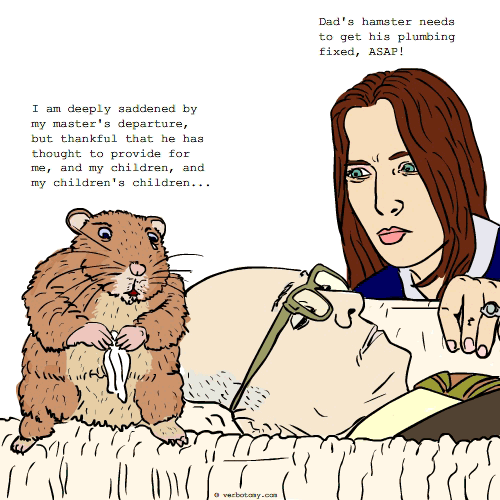 DEFINITION: n., An animal, usually a much loved pet, whose dead and departed owner has bequeathed a huge sum of money solely for its comfort and care. v. To leave part or all of an estate to a pet animal.
Pethetic
Pronunciation: pet/thet/ic
Sentence: When Charles Ronson Daily the III wrote his will, he had written into it, what is known among normal people as the pethetic clause, which stated that his beloved animal, in this case his dog Alphonse, would inherit his entire billion dollar corporation.
Etymology: pet + pathetic
Points: 509