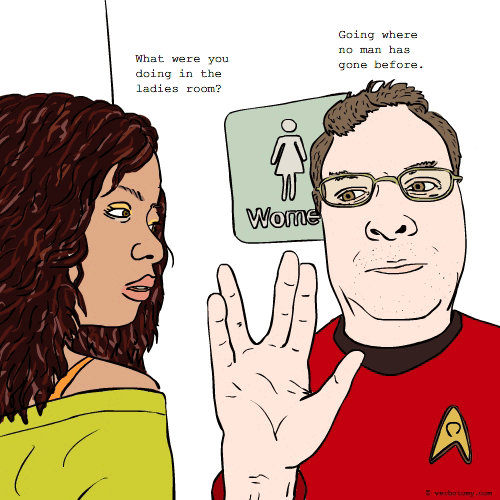 DEFINITION: n. A pop culture entertainment property, which has transcended itself and become a de facto religion with legions of devotees, prescribed rituals and sacred texts. v. To follow a pop culture icon with unquestioning devotion.
Geekbonics
Pronunciation: Geek-bon-nicks
Sentence: Poindexter couldn\'t wait to show off his new found grasp of geekbonics, so he tried to work it in every conversation he could as he mingled with the masses at the annual sci-fi convention.
Etymology: Geek-(a nerd,computer & or movie obbsessed.)Ebonics-(form of slang,made famous by urban youth)
Points: 428