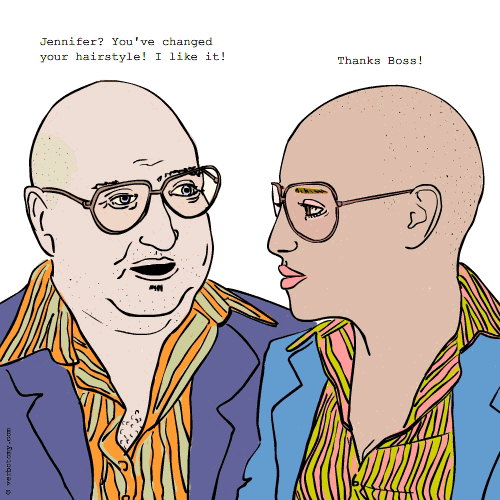 DEFINITION: v. To seek approval from your boss by emulating their style, mannerisms or affectations. n. A person who copies their boss's style in order to win favor.
Suckupcubus
Pronunciation: Suk-up-u-bus
Sentence: Emily,now down to her last staw,saw no other way to get that promotion she so stongly felt she deserved but to become the top suckupcubus to her boss.To be the man, you got to become the man,she thought.
Etymology: Suck-up=someone who kisses someone a** to gain favor. Cubus=From the word succubus,which is believed to be a demon that controls your mind though sex.
Points: 404