Verboticism: Prozactivity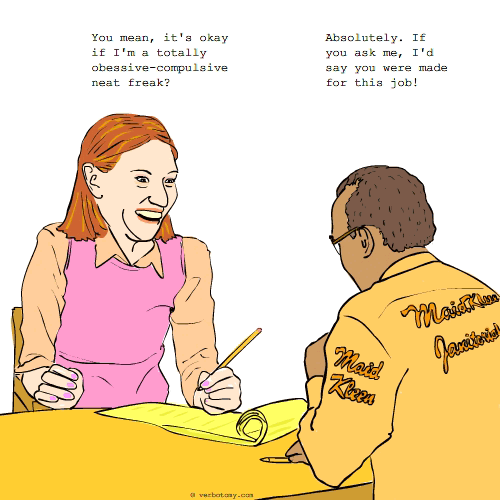 DEFINITION: v. To suddenly discover that your most troublesome personality defect, for which you have been taking medication and/or therapy, is actually your greatest asset. n. A perceived weakness which is actually a strength.
Prozactivity
Pronunciation: Pro-zac-teh-vit-ie
Sentence: Positive discrimination my eye!, thought Julie during her job interview, what I need is some prozactivity, these pills do pay for themselves you know...it says so on the packet.
Etymology: Bonding of 1) Prozac, brand of antidepressant favoured by actor Tom Cruise. 2) Productivity, daily pursuit of the gainfully employed or 10% of actors. 3) activity, type of collective movement engaged in by groups that gather in flurries, as in "a flurry of activiy in the office"
Points: 734