Verboticism: Coppoutchino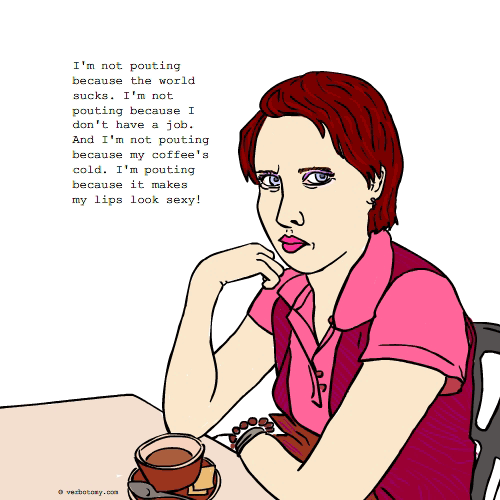 DEFINITION: n. A person who regularly sulks inside cafes and coffeehouses all day, contributing nothing more to their world than a pout. v. To glower angrily at the state of world affairs while remaining inactive and unemployed.
Coppoutchino
Pronunciation: cop/out/cheeno
Sentence: Sally believed in the philosophy of coppoutchino and regularly drowned her sorrows in a big cup of freshly brood coffee.
Etymology: cop out + pout + cappucino
Points: 890