Verboticism: Salesclirksomeness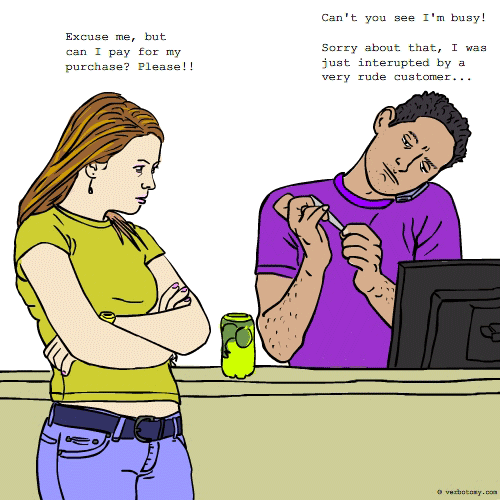 DEFINITION: n. A cashier or customer service representative who is so busy chatting with their friends or coworkers that they ignore their customers. v. To be serviced by a very annoying customer service representative.
Salesclirksomeness
Pronunciation: sales/clurk/sum/ness
Sentence: Sally's excitement about shopping at the new megastore was quickly squelched when she discovered the salesclirksomeness of the staff who flipped a 'this register closed' at 9 of the 10 queues.
Etymology: sales clerk + irksomeness(irritating, maddening, infuriating)
Points: 713