Verboticism: Fitnesschlump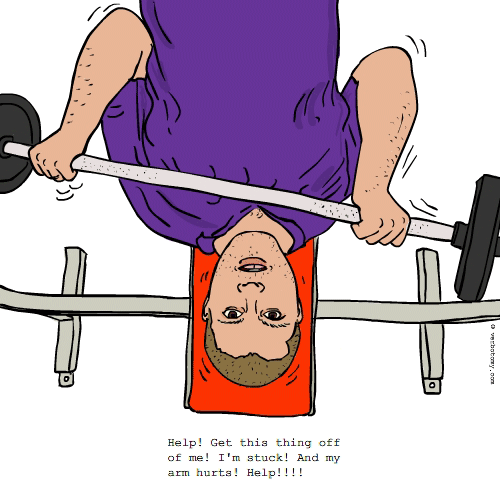 DEFINITION: v. To return to the gym in order to get back in shape, only to over-do-it and injure yourself. n. An injury which is the result of an overly ambitious exercise program.
Fitnesschlump
Pronunciation: FIT-ness-schlump
Sentence: Randall returned to the gym with great zeal after a several month layoff from his workout routine but he had become such a fitnesschlump that he managed to pull several muscles and wrench his back after an over ambitious workout.
Etymology: blend of 'fitness' and 'schlump' (a slovenly person; slob)
Points: 860