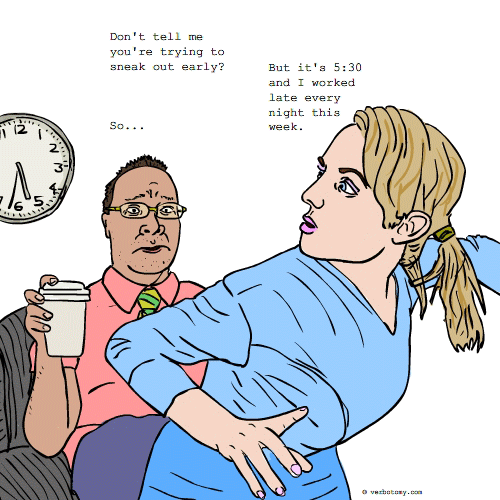 DEFINITION: n. A type of frustration created by a manager who never notices when you work late, but always nags you for leaving early whenever you leave on time. v. To carefully monitor your subordinates to ensure that they never leave work a minute early.
Timebeing
Created by: artr
Pronunciation: tīmbēing
Sentence: Tom works for the timebeing. That timebeing is his boss. It doesn't seem to matter how much he gets done or that he arrives early and skips lunch, closing time is closing time. Tom and his boss do a mental minute waltz as 5 o'clock approaches. The fact that the boss's office is aligned with the hallway Tom uses for his escape makes him seem something like a troll guarding a bridge.
Etymology: time (the indefinite continued progress of existence and events in the past, present, and future) + being (a real or imaginary living creature)
Points: 635