Verboticism: Conflusterrent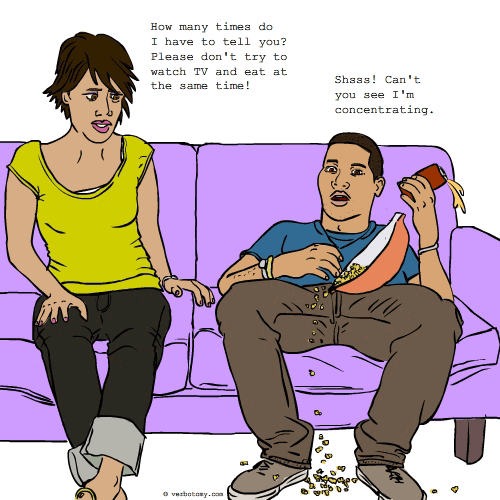 DEFINITION: n. A person who gets completely disoriented whenever they try to do more that one thing at a time. v. To make a big mess because you are trying to do too many things at once.
Conflusterrent
Pronunciation: Con-flust-err-ent
Sentence: Texting on his phone while walking led Daniel to first add "tree" to the message unintentionally, then walk into it. When trying to gather his papers and talk to the woman who came to his help he found himself confabulating out of befuddlement, messhandling everything until he became quite conflusterrent and babbled senselessly. He found this whole muddletasking thing quite multying.
Etymology: Concurrent - at the same time; Confluence - coming together or occuring together; Fluster - confused and addled by too many things to do!; Err - error or mistake.
Points: 1004