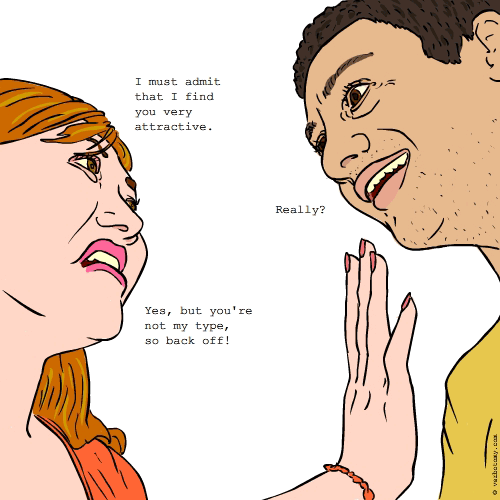 DEFINITION: v. To send out confused or conflicting signals when driving or dating. n. A person who signals their intentions to do one thing, then does something else completely different.
Misbraken
Pronunciation: miss-break-en
Sentence: The charming, alluring, Miss Taken; Was the queen of mis'cue'munication. She'd flirt and invite, Then she'd feint to the right. You could say that she was misbraken.
Etymology: Miss: young lady + mistaken: error in judgment + brake: to slow or to stop; dampen, hinder.
Points: 878