Verboticism: Styroflowers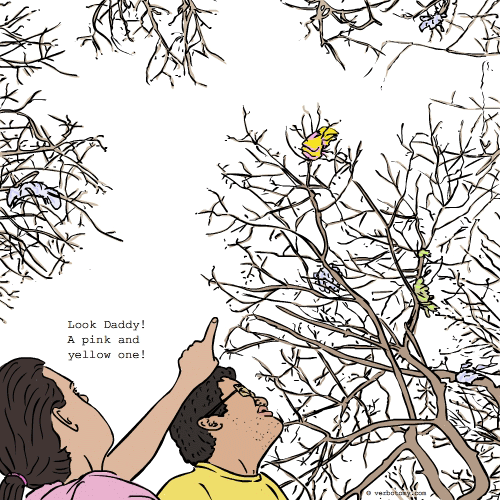 DEFINITION: n. The colorful array of plastic bags and other debris which blossom on the trees, thanks winter's whistling winds -- and a few careless neighbors. v. To watch your garbage caress the landscape, as it blows in the wind.
Styroflowers
Pronunciation: sti + roh + flah + wurs
Sentence: I wakened to the sights and sounds of Spring this morning, with the many colorful birds singing their April melodies. The dew was fresh on the lawn and there was a breeze bringing warm, sweet air with it. I next heard the rustle of the trashtrees with their little baggie buds waving on the ends of their branches; accompanied by large white styroflowers which had bloomed everywhere. Ahhh, this would truly be a sight to remember....styrospring at its best.
Etymology: Styrofoam (light resilient foam of polystyrene)and Flowers
Points: 716