Verboticism: Polyvinylflora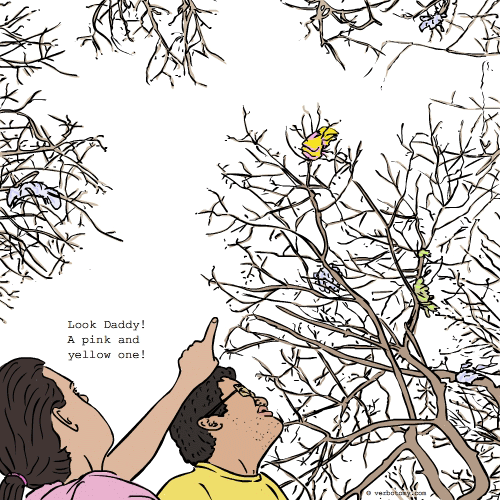 DEFINITION: n. The colorful array of plastic bags and other debris which blossom on the trees, thanks winter's whistling winds -- and a few careless neighbors. v. To watch your garbage caress the landscape, as it blows in the wind.
Polyvinylflora
Pronunciation: polly-vi-nal-flora
Sentence: In the spring, the landscape and trees are dotted with the colorful, shiny sprouts of polyvinylflora. The government, however, is considering banning the use of PVF (polyvinylflora) as seasonal decorations.
Etymology: 1. poly: poly(mer)--a chemical compound found in plastic 2. vine: a plant having a long, slender stem that anchors itself by wrapping around a support, such as a branch 3:vinyl: a tough, shiny plastic 4. flora:plants considered as a group
Points: 650