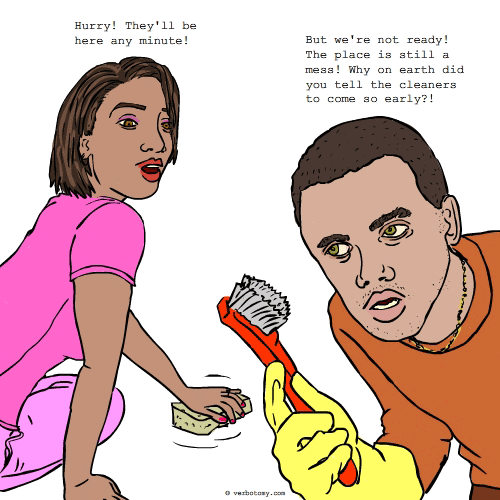 DEFINITION: n. Redundant and often clumsy preparations made before meeting with a "professional" -- like a hairdresser, dentist or cleaning lady. v. To prepare for a meeting with a professional by trying to hide the fact that you desperately need their services.
Remuddle
Pronunciation: re-MUDL
Sentence: As always, Darryl hated going to the barber since he knew he'd receive some good natured jibes about his thinning hair, so he once again set out to remuddle his hairdo in an effort to hide the balding areas.
Etymology: Based on 'muddle' (to mix up in a confused or bungling manner; jumble) with prefix 're-' (to do again)...a play on the word 'remodel.
Points: 926