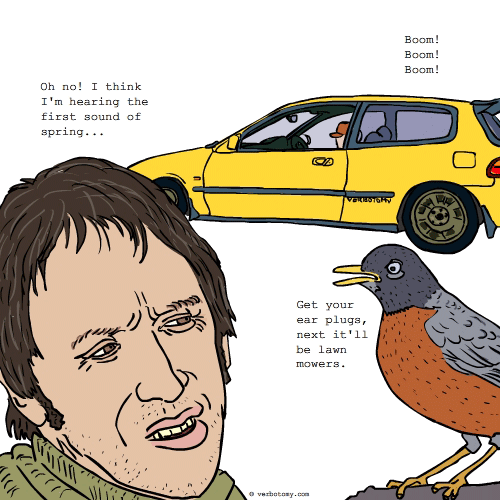 DEFINITION: v. To drive around in your car with the widows down and stereo blaring. n. The sounds emanating from the suped-up vehicles driven by strutting human males as they participate their annual spring mating rituals.
Testostereo
Pronunciation: TES tos STARE ee OWN
Sentence: In spring, the blaring testostereo sounds fill the streets as young hormonal boys take to the streets in their noisy, suped-up cars; and the young girls swoon to their mating calls.
Etymology: TESTOSTERONE: STEREO:
Points: 983