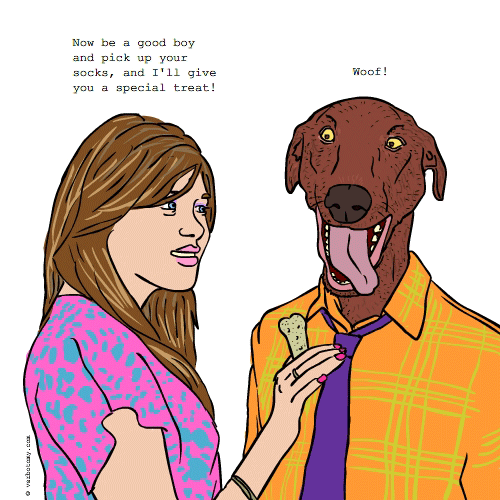 DEFINITION: v. To use animal training techniques to improve and direct the behavior of other people. n. A technique which uses the principles of animal training to solve a human behavioral riddle.
Fidoisum
Pronunciation: Fy-dow-is-um
Sentence: Sally always knew how to get her way with Grant all she had to do was offer a "fidoisum" and he jumped! Grant knew the rewards were soon in sight and in just a few moments he would be Sally's lap dawg...
Etymology: Fido;Name for a dog. Isum;To be treated like a dog then to act like a dog, to fetch & roll over and do tricks:)~
Points: 704