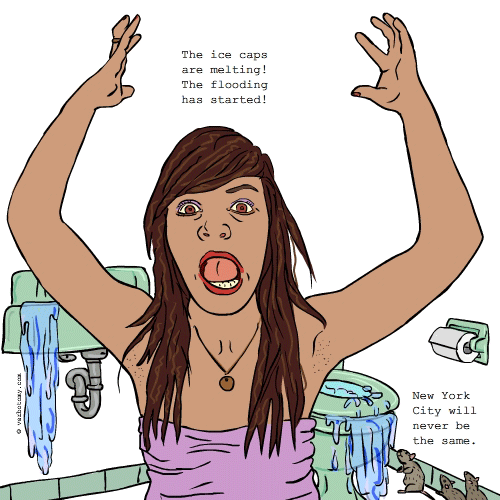 DEFINITION: v. To increase the world's liquid water supply (and dramatically raise the level of our oceans) by accidentally melting the polar ice caps. n. The rising seas and associated flooding due to melting ice caps.
Glowarm
Pronunciation: GLO warm
Sentence: Tom tucked his daughter into bed with the Gloworm he had given her from his childhood. He had been watching something on TV just before that about global warming. Later in his confused dreams there was an oversized Glowarm doll made of ice, walking around like a King Kong character melting all over and raising the water levels in the city. Tom's dream of his glowarm situation reminded him that he should be more environmentally conscious.
Etymology: GLOBAL WARMING: GLOWORM:
Points: 1283