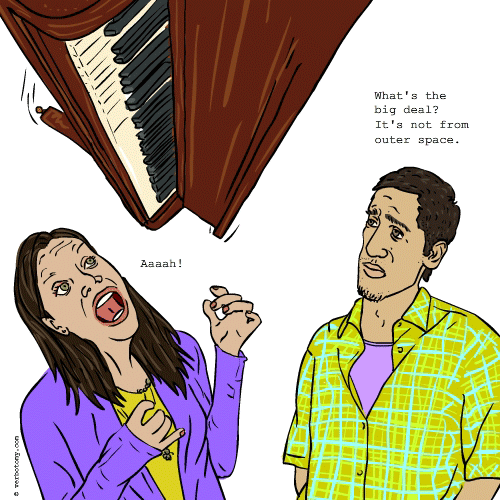 DEFINITION: n. The unnameable fear which overcomes one when a large silent UFO cruises arrogantly overhead. v. To be frightened by the huge flying objects which exist (for the most part) in your imagination.
Aerosis
Pronunciation: air/os/is
Sentence: Jody suffers from the heartbreak of aerosis constantly ducking and flinging herself under sidewalk and park benches to avoid being struck by her perceived areonautic space debris.
Etymology: AEROSIS - noun - from AERO (pertaining to flying objects such as aeroplanes) + NEUROSIS (personality disorder typified by excessive anxiety and a degree of social, or interpersonal maladjustment)
Points: 1325