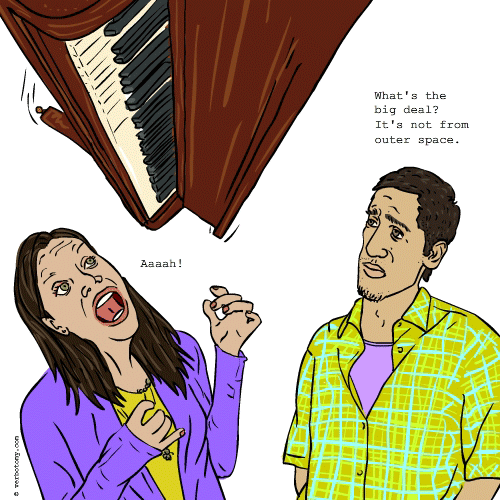 DEFINITION: n. The unnameable fear which overcomes one when a large silent UFO cruises arrogantly overhead. v. To be frightened by the huge flying objects which exist (for the most part) in your imagination.
Eh
Created by: petaj
Pronunciation: ? - well it is unnameable
Sentence: Timidia let out a series of grunts and groans, but could not spit out even a single word. She just looked up at the sky, as though there was something hovering there, exhibiting all the signs eh.
Etymology: An expression used when one is speechless, possibly due to being frightened out of one's wits
Points: 983