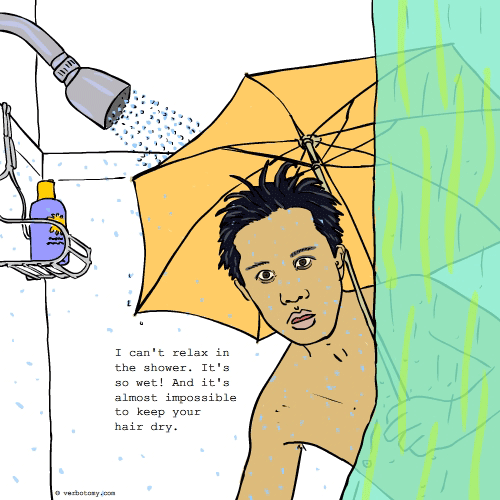 DEFINITION: v. To take a really long, relaxing, shower; so long in fact, that you loose concept of time. n. A prolonged shower that uses up a whole tank of hot water and leaves the bather looking like a boiled raisin.
Shour
Pronunciation: like "shower"
Sentence: Raoul spent many shours steaming and relaxing in the hot sudsy water of his shower. One day, after a particularly long shour, his skin appeared a fiery red, wrinkled, moist sun-dried tomato! After that day, he swore off the shour for a bathour.
Etymology: shour is a homophone for shower. "Shour" has the word "hour" in it to emphasize its long duration.
Points: 884