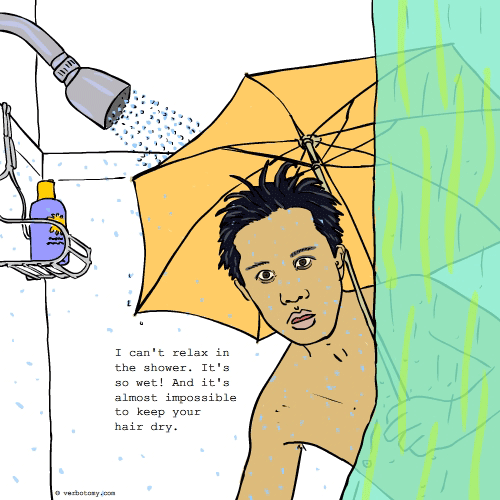 DEFINITION: v. To take a really long, relaxing, shower; so long in fact, that you loose concept of time. n. A prolonged shower that uses up a whole tank of hot water and leaves the bather looking like a boiled raisin.
Catawrecked
Pronunciation: kat a rekt
Sentence: The cataract left him catawrecked as he wobbled out of the bathroom, leaving a trail of flesh behind.
Etymology: cataract, wrecked
Points: 761