Verboticism: Omegalomaniac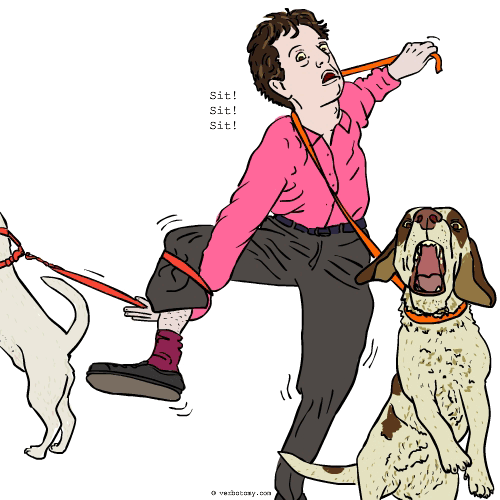 DEFINITION: n. A person who has difficulty controlling their pets, especially if they often become entangled in the leashes. v. To get entangled in the leashes of one's pets.
Omegalomaniac
Pronunciation: ow-meega-low-may-nee-ack
Sentence: "Their father won Best in Show at Crufts", said Carter with an air of arrogance. He pulled firmly on their leads but his treasured hounds ignored him and continued to sniff the Labrador's butt. Carter's overblown ego made him think he was top dog, but really he was just an omegalomaniac. The dogs ignored him unless he was at the grill cooking, sausages for himself, and rib-eye steaks for them.
Etymology: 1. omega - the last letter of the Greek alphabet. (as opposed to alpha male/dog which is the first). 2. megalomaniac - a pathalogical egoist.
Points: 1124