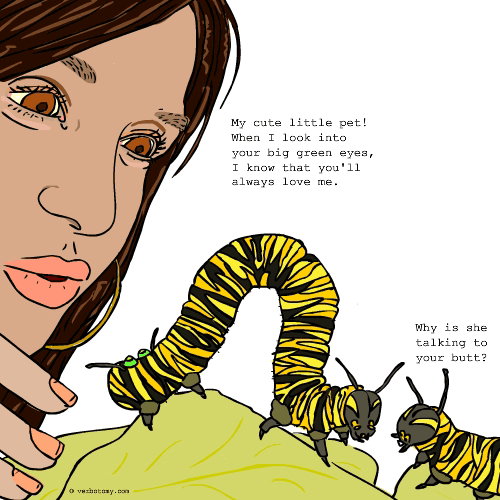 DEFINITION: n. A person who insists that lower life forms (fish, clams, cephalopods, reptiles, or insects) can be affectionate pets and excellent watchdogs. v. To talk to an animal who can't possibly understand a single word you're saying.
Chirpet
Pronunciation: chur PET
Sentence: They often chirpetted to Violet (their pet Afican Violet), "You look beautiful today", in soft crooning voices.
Etymology: chirpet v. to talk to or vocalize soothingly to one's pet. From: "chirp" v. to happily speak/a sound a bird makes and from "pet" v. to stroke an animal to promote happiness in both the owner and, presumably, the pet.
Points: 950