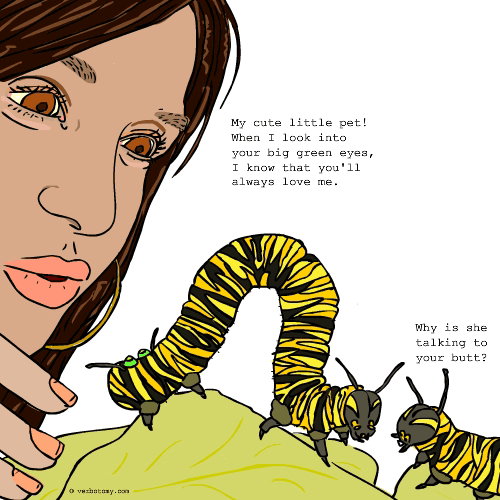 DEFINITION: n. A person who insists that lower life forms (fish, clams, cephalopods, reptiles, or insects) can be affectionate pets and excellent watchdogs. v. To talk to an animal who can't possibly understand a single word you're saying.
Inscecst
Pronunciation: in-sek-st
Sentence: "Wodda madda my widdle schnookums? You not eating your poop-de-woops" said Gerald to Pandora his beloved African Dung Beetle. "I wuv yooo! I'm gonna give you a big kiss if you eat up all your din-dins" he cooed seductively. Gerald's inscecst fantasies had always interfered with his interpersonal relationships. His only girlfriend left him after three weeks when he showed her Pandora's customized Myspace page.
Etymology: 1. insect - a small air-breathing arthropod. 2. incest - sexual contact betwwen relatives.
Points: 1358