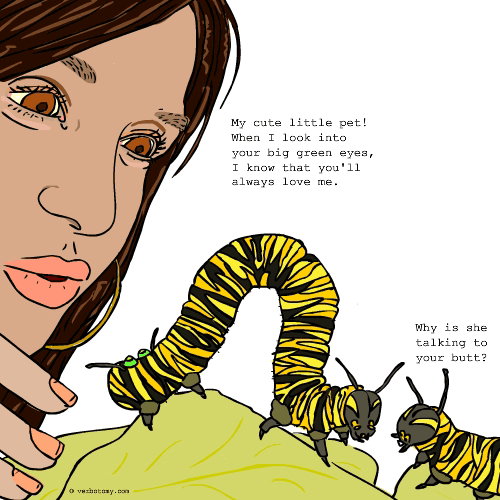 DEFINITION: n. A person who insists that lower life forms (fish, clams, cephalopods, reptiles, or insects) can be affectionate pets and excellent watchdogs. v. To talk to an animal who can't possibly understand a single word you're saying.
Zooboon
Pronunciation: ZOO boon
Sentence: When I was a young girl my boon companions were the girls in the Smith family next door, but now my zooboon companions are from every family in the animal kingdom. My mother came in once and found us napping in a zoobooning position and she forbid me from having them in my bed anymore. I don't know what the big deal was.
Etymology: ZOO: related to animals BOON (companions): blessed or jolly companions, something to be grateful for
Points: 941