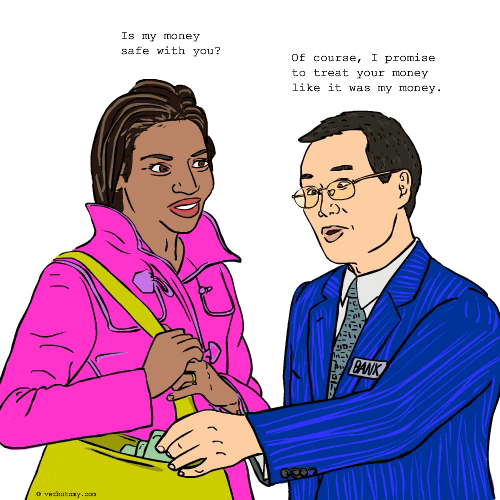 DEFINITION: n. A bank which pays huge salaries to its executives who bet their customers' money on dumb investments, risky loans, and the inevitable government bail-out. v. To lend, spend, and mismanage a bank into bankruptcy.
Bankboozle
Pronunciation: bank boo zl
Sentence: Bankboozle (noun or verb). The bankboozle denied its shifty ways of taking finance to the extreme: purchasing companies that didn't exist, providing discredit and embezzling the rest to their shrwiss accounts.
Etymology: This word is a combination of "bank" and part of the word "bamboozle". Bank means to hold (in this case, one's money or investments) and bamboozle means to hoodwink, deceive or confuse.
Points: 857