Verboticism: Marinauseate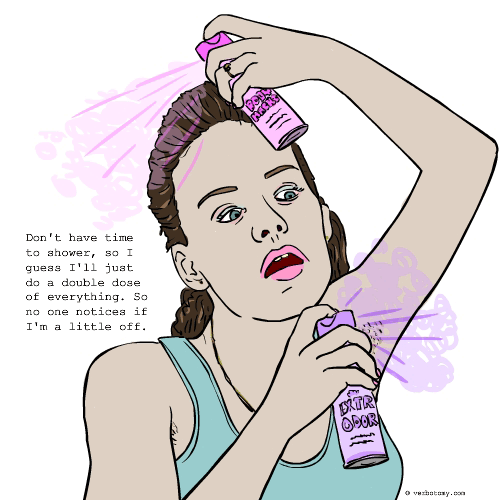 DEFINITION: n. A person who wears way too much perfume or cologne. v. To reek of perfume or cologne so strongly that it literally makes other people sick.
Marinauseate
Pronunciation: MAR i NAW zee ATE
Sentence: These people who marinate in their perfume, especially those who think they are cleverly covering up a bad smell, marinauseate me. My co-workers think that when they have a cigarette break and then super spray themselves with perfume that they now smell all sweet and lovely. It makes me feel sick. I can barely breath.
Etymology: MARINATE: to soak something in a liquid concoction presumably to prepare it for cooking NAUSEATE: to make somebody feel like they want to vomit
Points: 1004