Verboticism: Baracktothefuture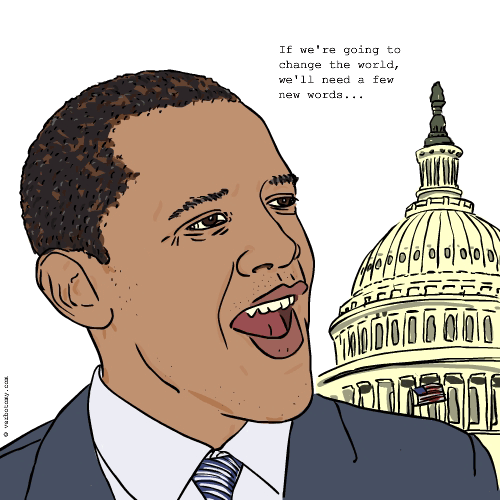 DEFINITION: v. To try to change the world by turning words into actions. n. A person who carries the hopes and dreams of the world on their shoulders.
Baracktothefuture
Pronunciation: Ba-rak-to-the-fyuchur
Sentence: When embarking on making the world a better place you should always go baracktothefuture by looking at where things went wrong in the past and vowing to put things right.
Etymology: Barack(forename of the new President of the United States) + Tothefuture(looking forward) = Baracktothefuture
Points: 1205