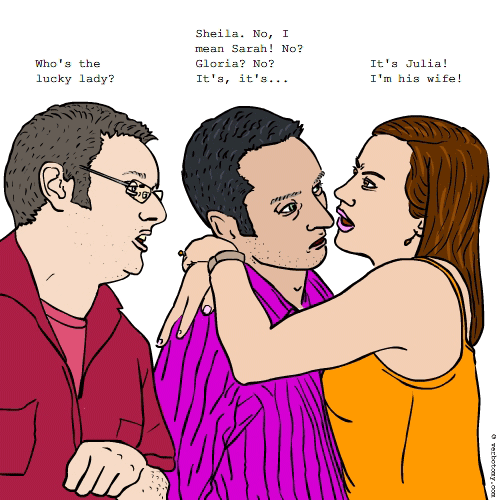 DEFINITION: v. To be unable to remember the name of a person you are speaking to, even though you've had a long-standing, and perhaps even an intimate relationship. n. An inability to remember a person's name.
Quasinogo
Created by: petaj
Pronunciation: kwozzy-no-go
Sentence: Freddie Forgetty, was a real Quasinogo. His hunchback and dodgy eye were certainly detractions, but his worst failing was that he could never remember his girlfriends' names. He was often heard to say, "but the face rings a bell".
Etymology: Quasimodo - bell ringer at Notre Dame + no go (fail)
Points: 719