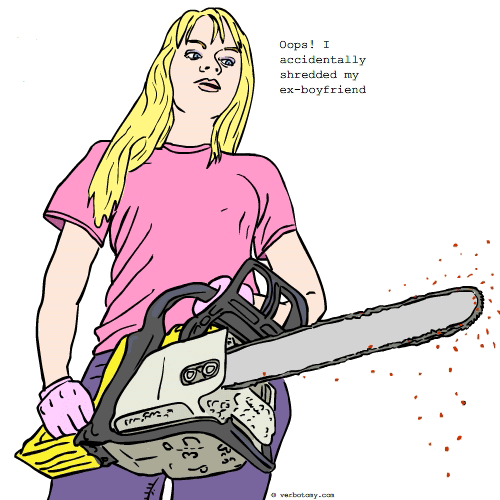 DEFINITION: v. To fret and worry after the accidental trashing of an important document, file or friend. n. The state of anxiety caused by an accidental deletion.
Gonerhoea
Created by: petaj
Pronunciation: exactly the same as the STD
Sentence: Don't give me those piss-weak excuses. Since you were the one who shredded the will yesterday, it's not fair that I'm the one suffering gonerhoea since Granny died this morning. Not only have i lost my inheritance I can feel a dodgy tummy coming on.
Etymology: gone (disappeared, erased, not recoverable) + diarrhoea (gastric symptom which may accompany panic attacks) + gonorrhoea (a venereal disease causing inflammation of the urethra)
Points: 752
Voted For!