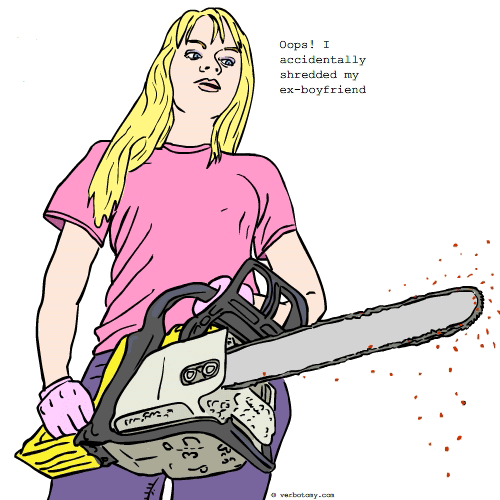 DEFINITION: v. To fret and worry after the accidental trashing of an important document, file or friend. n. The state of anxiety caused by an accidental deletion.
Destrue
Pronunciation: 'dest-ROO
Sentence: Phillipa destrued her gift receipt, upon noticing that her newly-purchased pom-pom tuque clashed with her leather jacket, her stiletto-heels, and her carefully-constructed self-image as a no-nonsense corporate attorney.
Etymology: From "Destroy" or "Destruction", it's sad but it's true, and "Rue" - to regret, or wish to undo.
Points: 572