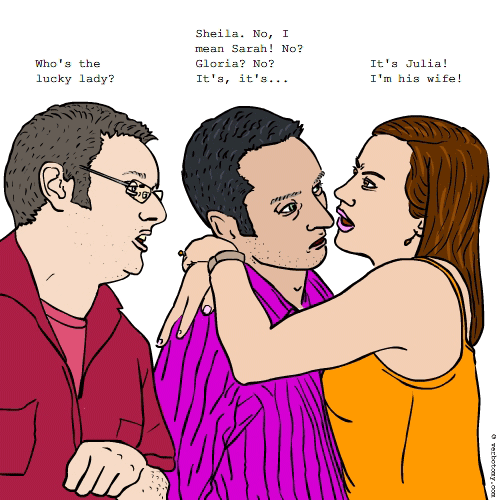 DEFINITION: v. To be unable to remember the name of a person you are speaking to, even though you've had a long-standing, and perhaps even an intimate relationship. n. An inability to remember a person's name.
Misshandle
Pronunciation: mis/han/dell
Sentence: It is terribly embarrassing to me and greatly insulting to someone when I misshandle who they are.
Etymology: MISSHANDLE - verb - from MISS (the loss, or absence of something) + HANDLE (Slang: a person's name, someone's given name)
Points: 857