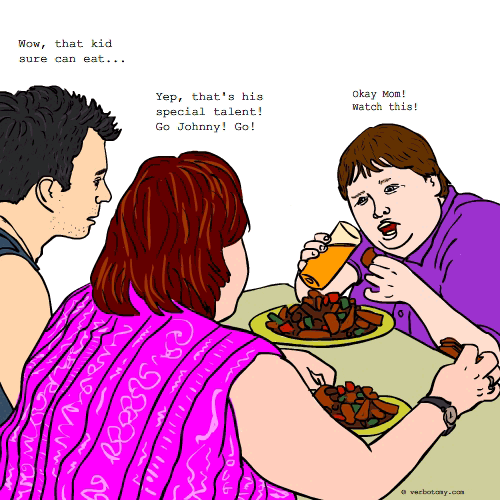 DEFINITION: n., A "talent" for which an individual takes a great deal of personal pride, even though it is just a common, mundane skill that almost everyone can do. v., To take pride in a special talent which in fact is not special at all.
Tittot
Pronunciation: tit-tot
Sentence: The judges had a good laugh at Willy's tittot attempt to impersonate Ricky Martin.
Etymology: tit - a foolish or ineffectual person. tot - a toddler - the pride of every parents no matter what.
Points: 701