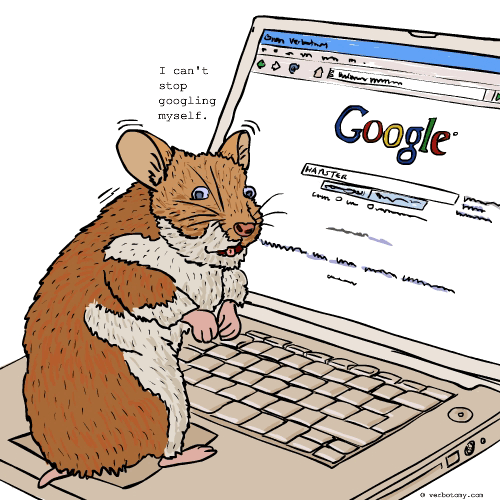 DEFINITION: v. To look up your own name on a search engine. n., The practice of using a search engine as a tool for self-realization, or perhaps just self-gratification, by repeatedly searching for information about yourself.
Selfeesteem
Pronunciation: self - ee -steem
Sentence: In real life, Joan did not feel very good about herself. She was devoid of any education or accomplishments. She looked to the internet to receive her pat on the back, shot in the arm or 'atta girl. Since her name was a common one, it appeared everywhere. By entering the e-world searching google, dogpile and yahoo, she would realize herself as a doctor, accomplished musician and even a local politician. When she discovered metasearches and metacrawlers her selfeesteem rose even higher.
Etymology: Self Esteem (pride in oneself or self-respect) with the letter "e" inserted in the middle to indicate an internet dependent self-esteem.
Points: 614