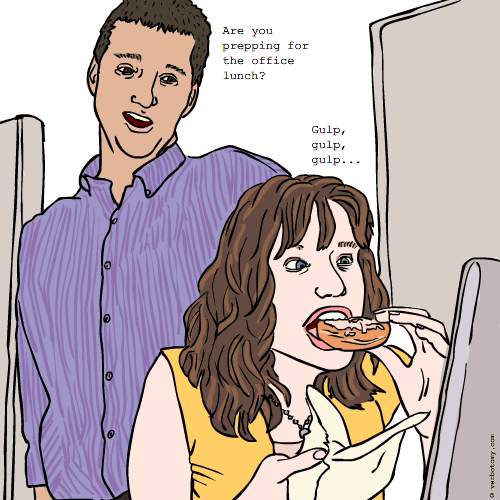 DEFINITION: v. To pig out at your desk right before a business lunch, so you'll be satisfied with a salad and water at the restaurant, and create the impression that you're not a glutton. n., A secret snack taken to strengthen one's resolve not to eat too much while others are watching.
Chowcanery
Pronunciation: chow/can/er/y
Sentence: Jenny was a master at chowcanery to avoid eating in front of her co-workers.
Etymology: CHOWCANERY - noun - from CHOW (food) + CHICANERY (evasion, or deception used to trick, or deceive someone)
Points: 737