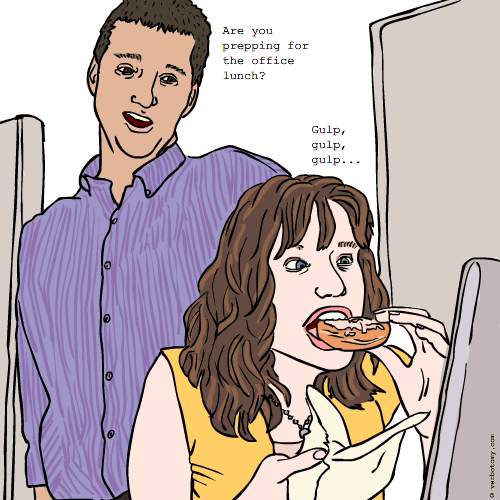 DEFINITION: v. To pig out at your desk right before a business lunch, so you'll be satisfied with a salad and water at the restaurant, and create the impression that you're not a glutton. n., A secret snack taken to strengthen one's resolve not to eat too much while others are watching.
Cramouflage
Pronunciation: Cram-o-fl-arge
Sentence: Hillary thought her cramouflage plan was really clever, before going to the restaurant for a business meeting she ate a vast amount before she left so that she looked in full control when ordering a small salad and water for lunch. She felt so good knowing that nobody would ever guess her little secret.
Etymology: Cram(to fill or stuff) + Camouflage(hide or disguise) = Cramouflage
Points: 782