Verboticism: Overscentsative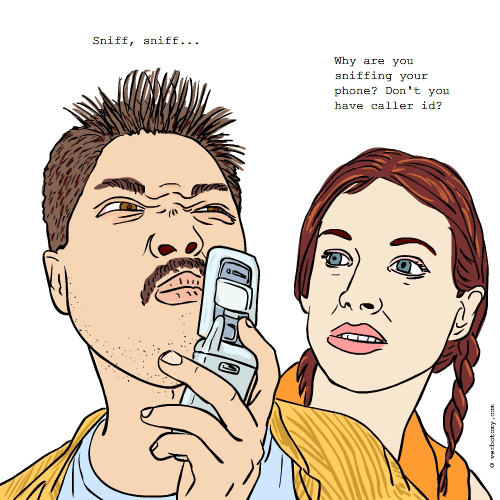 DEFINITION: n., A compulsive need to sniff everything and anything you pick up, even things that typically do not have distinctive odors. v., To habitually sniff everything within your grasp -- just to make sure it's fresh.
Overscentsative
Pronunciation: Over-sents-ative
Sentence: Horacio often thought he could detect odors on things that no one else could. Objects which most people thought had no odor, he felt most compelled to pick up and smell, just to be sure. Perhaps he was just being overscentsative but he just couldn't stop trying to smell everything he picked up..... Wait, I think that smells pretty good, let me see.
Etymology: "Over" as in beyond some norm or limit + "Scents" or odors + "ative" suffix meaning of, relating to or connecting with.
Points: 491