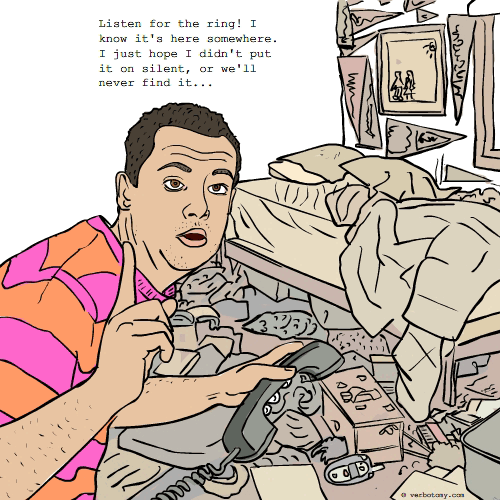 DEFINITION: v., To call your cellphone when you have misplaced it, hoping that it will ring so that you can locate it. n., The sound of a lost cellphone.
Faultercall
Pronunciation: Fawl-ter-call
Sentence: Peering into the breeze of the abyss of things, and piles, and dirty underwear, Bill knew that the cellphone was there... so close, but a faultercall away.
Etymology: Faulter - being at fault, also evokes earthquake "fault" - and Call; phone call.
Points: 566