Verboticism: Oopsamaritan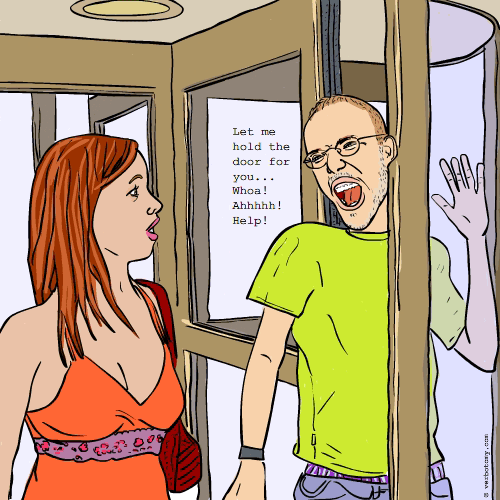 DEFINITION: n., A gallant gesture which does not produce the desired effect because of poor execution. v., To offer a small gesture of assistance, which backfires as you trip over your own kind intentions.
Oopsamaritan
Pronunciation: oops/sə mer′ə tən
Sentence: I had a hard time looking concerned when the spinning door trapped the head of the Oopsamaritan that had so gallantly held the door for me.
Etymology: Oops! + Samaritan (A compassionate person who unselfishly helps others)
Points: 641