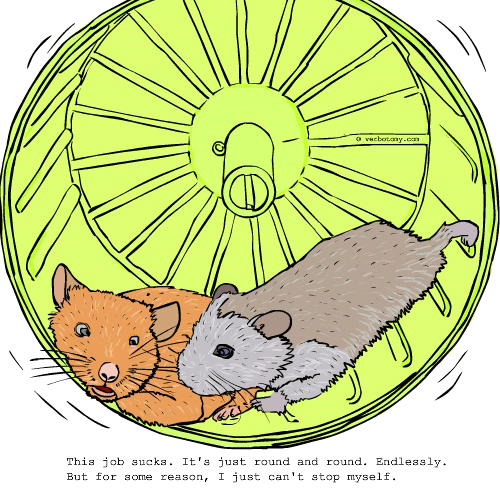 DEFINITION: n., A person who diligently and persistently complains about their work. v., To enjoy bellyaching about your job so much that you would never consider quitting.
Jobsmartyr
Pronunciation: Jobs-mart-er
Sentence: Henry was such a jobsmartyr, he would endessly moan about the amount of of work he was left to do, his long suffering workmates were however not impressed, as they knew that secretly he was dreading the fact that he was rapidly approaching retiring age.
Etymology: Job(a paid position of regular employment) + Martyr(a person who exaggerates their difficulties in order to gain sympathy or admiration) = Jobsmartyr
Points: 749