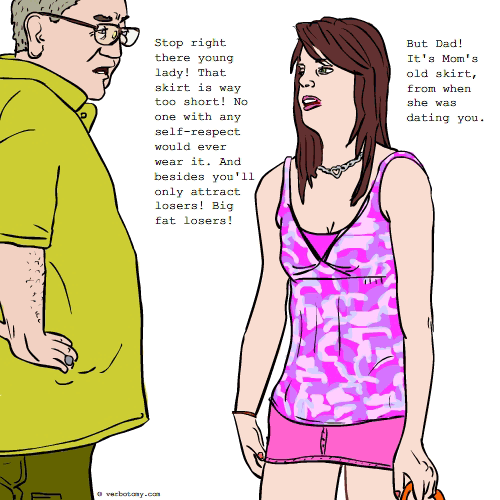 DEFINITION: n., A fashion item so old that it has gone out of and come back into style. v., To save outdated clothing hoping that it will come back into style.
Garbaged
Pronunciation: Garb-ayjed
Sentence: Carol had saved all her clothes from the eighties in the hope that huge shoulder pads would one day come back into fashion. Her husband would often laugh at her collection, telling her that they were garbaged and she didn't have a hope. But Carol stood her ground knowing, that the day would come when she would have the last laugh.
Etymology: Garb(clothing) ORIGIN French from Italian garbo 'elegance' + Aged(having been subjected to ageing) = Garbaged
Points: 575