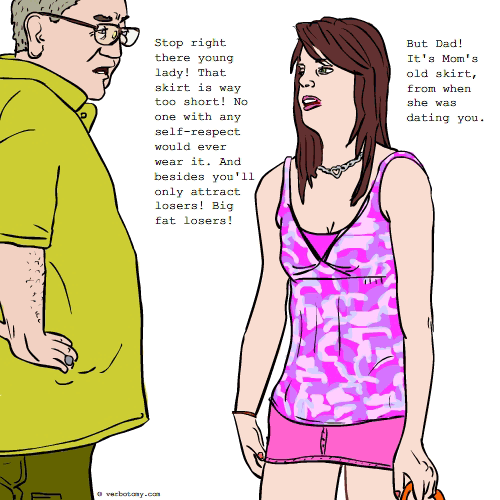 DEFINITION: n., A fashion item so old that it has gone out of and come back into style. v., To save outdated clothing hoping that it will come back into style.
Pantiques
Pronunciation: pan/teeks
Sentence: Dad gave Liz two choices: Mom's crocheted pantiques from the 60's or her knee length poodle skirt from the 50's. No crying or threatening to not come home at all was going to convince him to let her wear mom's micro mini from the 70's.
Etymology: pant + antiques
Points: 728