Verboticism: Compulsengorge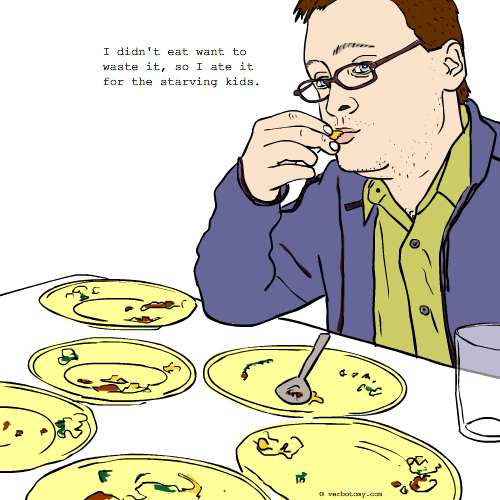 DEFINITION: v., To finish your plate and eat all the food in front of you, even when not hungry. n., Compulsive over-consumption of food in order to relieve guilt.
Compulsengorge
Pronunciation: com-PUHLS-in-gorj
Sentence: Ingemar was virtually without self control when it came to eating and he had a fear of uneaten food going to waste so he would compulsengorge, even cleaning other people's plates, until all food was gone.
Etymology: Blend of 'compulsion'(a strong, usually irresistible impulse to perform an act) and 'engorge' (To swallow (food or drink) greedily or rapidly in large amounts)
Points: 593