Verboticism: Hohumdrumming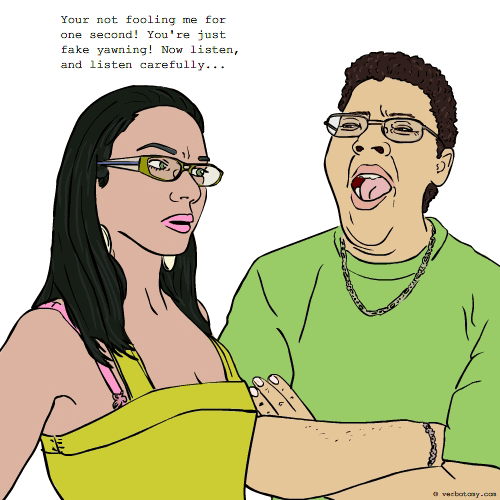 DEFINITION: v., To yawn or sigh repeatedly in an effort to subtly communicate one's lack of interest in the current conversation. n., A series of long, exasperated, and often escalating sighs indicating extreme boredom.
Hohumdrumming
Pronunciation: ho/hum/drum/ing
Sentence: Whenever a conversation got boring Stu would begin a chorus of ho hums which quickly escalated into a rythmic beat of hohumdrumming.
Etymology: ho hum + humdrum + drumming
Points: 560