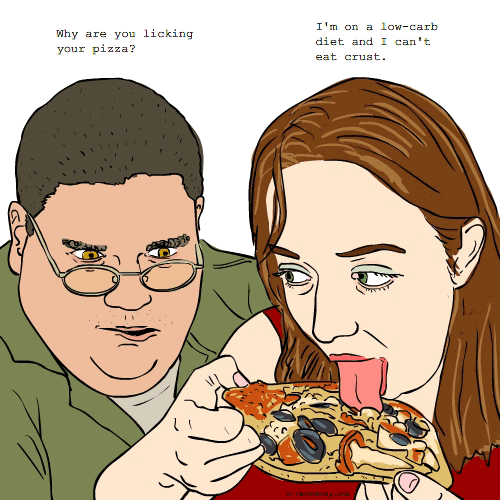 DEFINITION: v. tr. To eat in a peculiar or ritualistic manner in an effort to lose weight while consuming more. n. An idiosyncratic method of eating, usually adopted for "health reasons".
Gorgery
Pronunciation: ˈgȯrj-rē
Sentence: Alice was a master of Gorgery. She figured 5 licks off of a Chicago Deep Dish Pizza slice would equate to only 3 hours on the Stairmaster tonight. Well, 2 if you dont swallow the flavorful spit.
Etymology: Blend of "Gorge" An instance of gluttonous eating + "Forgery" to make or imitate falsely with intent to defraud
Points: 860