Verboticism: Cloneonialism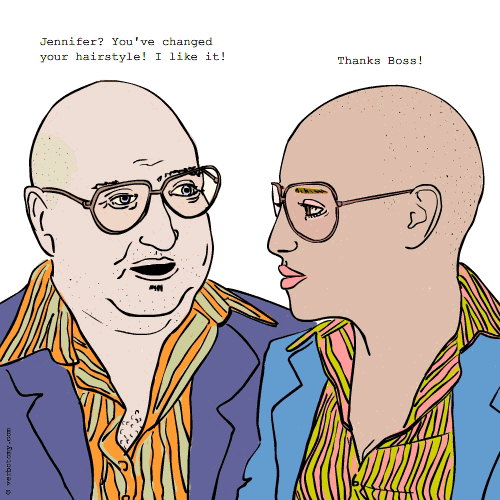 DEFINITION: v. To seek approval from your boss by emulating their style, mannerisms or affectations. n. A person who copies their boss's style in order to win favor.
Cloneonialism
Pronunciation: clo/no/nee/al/ism
Sentence: Her cloneonialism was quite startling. She was determined to stake her own territory even if it involved personal sacrifice.
Etymology: clone + colonialism
Points: 584