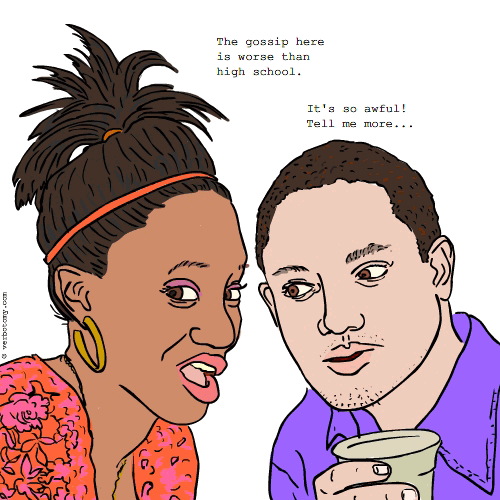 DEFINITION: v. To complain and complain about a problem without ever taking action to correct it. n. A complaint about something which you can fix but choose not to.
Moanotonous
Pronunciation: mone ot tennus
Sentence: Mona Lott never said a positive word in her life. She was famous for her endless, moanotonous harangues. She found a soulmate in her co-worker, Beef Grizzle, the Whine-Stoned Owwwboy! They spent many hours grumbling, griping, muttering, squawking and bitching about everything and everyone at work. Luckily, they had no friends or lives, so their complaints were work-driven. After their new boss warned them about their bad-apple effect on the whole retail team, they still could not resist tirading about her mean streak. I mean, after all, even though they changed the name of their department to Customer Service, it was still really The Complaint Department. It's just a pity that most of the moanotonous activity came from their own 2 employees!
Etymology: moan (complain, gripe, grumble, whine or an utterance expressing pain or disapproval)& monotonous (tediously repetitious or lacking in variety or sounded or spoken in a tone unvarying in pitch)
Points: 530