Verboticism: Edmundorosape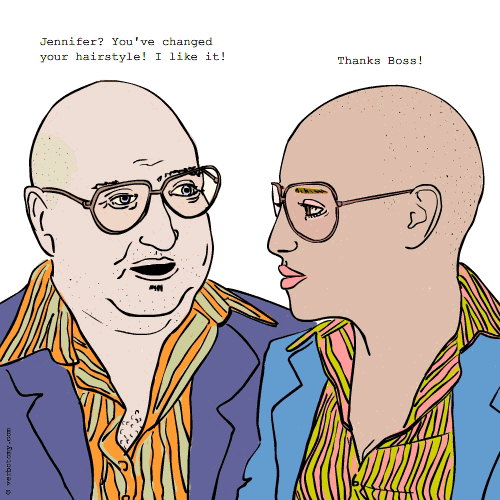 DEFINITION: v. To seek approval from your boss by emulating their style, mannerisms or affectations. n. A person who copies their boss's style in order to win favor.
Edmundorosape
Pronunciation: ed-MUN-do-ROS-ape
Sentence: Roxie wanted to edmundorosape Mr Sanchez so perfectly, even to his love of Latin-American dancing, that she began to learn to cha-cha.
Etymology: EDMUNDO ROS: the leader, the most important person, (rythming slang, Edmundo Ros = boss, from Edmundo Ros(b 1910), a popular Latin American band leader) & APE: A dupe. to mimic, as an ape imitates human actions; to imitate or follow servilely or irrationally; a dupe.
Points: 581