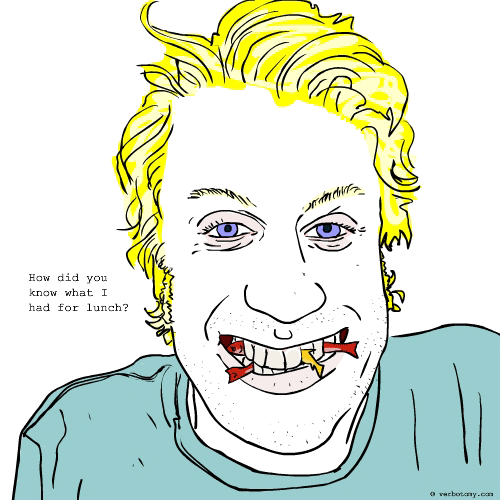 DEFINITION: n. The bits of food, and other debris, that get stuck between your teeth. v. To smile brightly and proudly unaware that you have a big piece of food stuck in your teeth.
Grinkle
Pronunciation: grin-kle
Sentence: Look over there - that guy has some nasty brown grinkle in his teeth. What did he eat?
Etymology: grin, as in a smile 'nk' from 'junk'
Points: 728