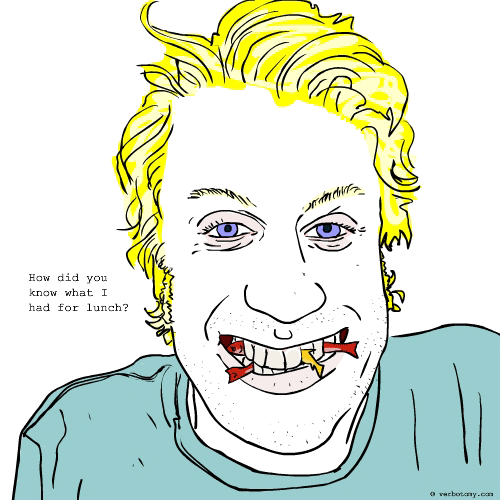 DEFINITION: n. The bits of food, and other debris, that get stuck between your teeth. v. To smile brightly and proudly unaware that you have a big piece of food stuck in your teeth.
Dentadebris
Pronunciation: DENT - uh - dih - bree
Sentence: When engaged in conversation with Bradley one always finds oneself caught up in gruesome fascination at the excessive dentatdrebris that was always present in Bradley's teeth.
Etymology: Blend of 'dental' and 'debris'
Points: 620